BUILDING YOUR LEGACY THROUGH LEADERSHIP
If you're like us, you're busy building your career, starting your family, having a good time, and maybe not putting any thought into your legacy. What can happen if we begin to think about our legacies now, while we still have a chance to shape them? It will alter not only how we confront major life issues, but how we shape our community and future generations.


Join us on Thursday, March 19 at Concordia University and meet our speakers Dr. Kevin Grant, from Concordia University's Business School, and Quy "Q" Nguyen, an established entrepreneur and philanthropist, for insight on building your legacy.


Here is what we'll cover:
Creating value: What you have to offer the world and how you can channel it into something meaningful
Relationships: Why they make the world work
Community Building:  Building a community of high productivity, loyalty and commitment
About our speakers: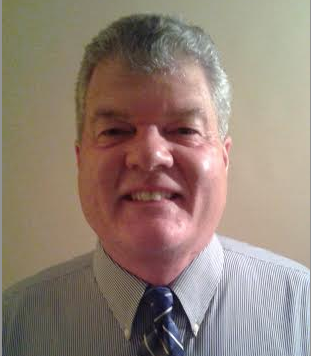 Dr. Kevin Grant
Lecturer - Author - Scholar - Consultant
Dr. Grant's career spans industries, serving as the youngest controller of the largest IT firm in the world, to CFO of privately held firms, to CFO of a prestigious non-profit Foundation in California. Using his extensive background as a CFO/COO working with dynamic organizations and his scholarly research, Dr. Grant has the ability to take complex situations and bring solutions to leaders to create their alternative future.
Quy "Q" Nguyen 
CEO of Allyance Communications
Entrepreneur - Philanthropist - Investor/Advisor
Quy "Q" Nguyen is the chief executive of Allyance Communications Inc., an Irvine-based telecommunications firm. A successful businessman and ardent philanthropist, Quy "Q" Nguyen has embedded a commitment to philanthropy into Allyance's core values. He intertwines entrepreneurship and philanthropy, offering referral bonuses in the form of charitable gifts and requisitioning donations from friends and associates.
Charity:  

Last month, 244 items of professional clothing and 60 accessories were donated to Taller San Jose and WHW. The charities also received your cash donations of $180. Thank you!

For our March Educational Schmoozer event, we have partnered with Mercy House! 

Please bring undergarments (socks preferred) or toiletries such as deodorant, shampoo, conditioner, soap, toothpaste, toothbrush, etc. to donate.
Schedule:
6-6:45pm Schmoozing with Drinks and Appetizers
6:45-7:45pm Building Your Legacy Seminar
7:45-8:00pm Schmoozing
 Sponsors:
 A big thank you to our sponsors for making everything possible!




WHEN
March 19, 2015 at 6:00pm - 8pm
WHERE
Concordia University Campus
1530 W Concordia
Grimm Hall, 3rd Floor (Conference Room)
Irvine, CA 92612
United States
Google map and directions
Who's RSVPing
---